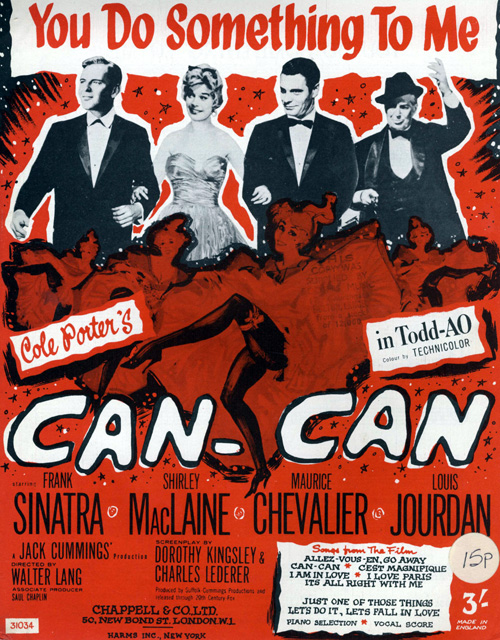 You do something to me

Something that simply mystifies me
Tell me why it should be
You have the power to mystify me
The first song in Cole Porter's madcap 1929 musical,
Fifty Million Frenchmen
, "You Do Something to Me," feels a bit lazy. Mystify rhymes with itself. Power is one syllable. But it somehow works and makes into the Great American Songbook for its simple, yet terribly clever, bridge alone:
Let me live 'neath your spell
Do do that voodoo that you do so well
So many people have been enchanted with this tune since the classic version of the Twenties.
Here's Leo Reisman's recording;
notice how he treats the bridge, with a Charleston-like rhythm. I prefer
Lee Wiley
, who actually began her career with Leo and sang her version of "You Do" in the 1940s, but you may like
Doris Day
or the "Emperor of Easy,"
a young Andy Williams
, with his own ring-a-ding flourishes, in the 1950s. Used again and again in films --
Night and Day
(Jane Wyman in 1946),
The Helen Morgan Story
(Gogi Grant in 1957), and
Can-Can
(Louis Jordan in 1960) -- there's also this
touching little scene
on television between Judy Garland and Frank Sinatra in the early 1960s -- and a elegantly-orchestrated, beautifully-lit, and bizarrely-sung rendition by
Sinead O'Connor
on the Arsenio Hall Show from the early '90s. You may also recall Hank Azaria singing it in the 2001 Julia Roberts-Catherine Zeta-Jones movie, "America's Sweethearts." So, pick a decade, and get caught in the spell.